Written while in a stupid-good mood. Here is the original.
1. If it was your birthday tomorrow, what would be on your wishlist?
My birthday is tomorrow! Well, tomorrow plus eighteen days. As for my wishlist … Yarn? Pants for Grady? Yarn for Grady and pants for me? And wine, because it is my twenty-first birthday. And read this page before you stone me, imagined disapproving masses. I know there was something specific that I wanted, but can't remember what it is. Books. Honest words. All of these things would be greatly appreciated.
2. Do you look after your nails? Do you paint them? If so, do you have a colour that you keep returning to again & again?
No I do not. At all. I have an old toothbrush that I keep in the shower to scrape the dirt from the garden out from beneath my nails, but that is about the extent of my nail care routine. I think the last time I painted them they were dark dark red. And sometimes they look like this because of the dying of the yarns:
3. What star sign are you, & do you think it is accurate?
I'm a Cancer, and though I've read about the sign many times I can never remember anything about it. According to this website, I have a highly emotional nature (false), I'm karmically developed (probably false – can you be karmically developed if you don't believe in karma?), and  … I don't think I can read the whole thing. Every trait I read about spurs this reaction: "Yes, I totally am like that! Wait, no. Actually I'm the opposite of that. This page needs to be re-designed."
4. What is something you have recently learned to appreciate?
All that is opposite of teen magazines. I've been thinking of them a lot – considering the influence of the many magazines I read as an adolescent. They taught me how to make relationships a game, they taught me to hate my body, they taught me how to hate what can't be easily quantified, they taught me to be afraid and judgemental of what is unknown and different. They taught me these things with the help of, you know, other teachers. Obviously they did not teach me to be eloquent. Anyway, everytime I come upon a situation/person/story that Cosmo wouldn't be able to fit into their pretty little boxes, I just feel fantastic.
5. What is your favourite city in the world, & why?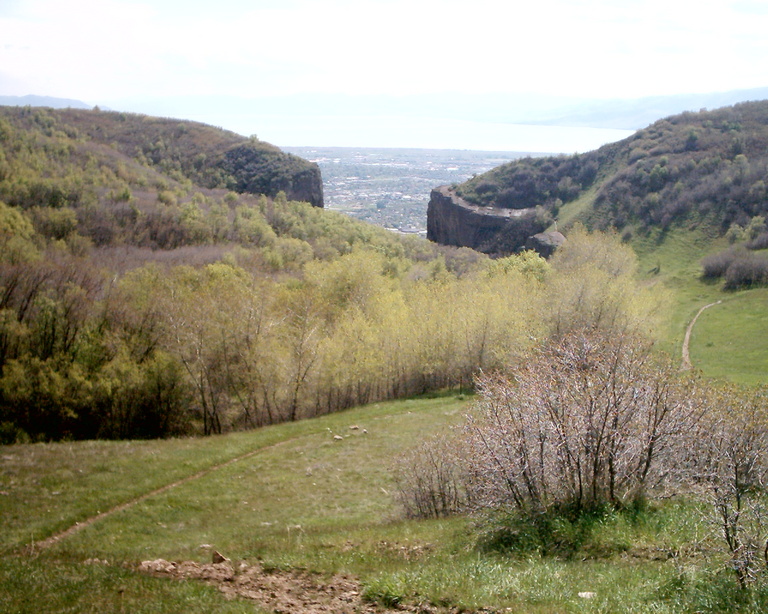 Portland? Have I been to Portland? I'm 75% sure that I haven't. I love San Francisco, but being there makes my imagination go out of control. Like creating a parallell universe – and I can't live two lives. I really like Lindon sometimes. There are a lot of birds here, and some refreshingly crazy people. I loved Tokyo. I don't know. A "city" is both too large and too small a thing for me to judge. For now I'm happy in Lindon.